We accept: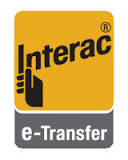 This website is for wholesale only and is intended to supply merchandise for retail business clients. Please read the entire page before you place an order. By placing an order, you agree to all the following terms and conditions. We reserve the right to update the policy at any time.

Member Registration
• To protect our clients this web site is password protected. Please register for your Login ID and Password first.
• Kira Kira Trading reserves the right to refuse password requests or cancel existing password.
• Inactive accounts will be deleted from our system on a periodic basis

Pricing and Availability
• All prices are in Canadian Dollar (CAD).
• All orders are F.O.B. Vancouver, British Columbia, Canada.
• Minimum ordering transaction is $100.00 CAD.
• Due to circumstances beyond our control, prices and availability are subject to change without notice.
• Due to fast rotation of our styles, there is a possibility that we run out of stock of some of the items, at the time of execution of order. In this case we shall contact you. You may please then suggest the alternative styles which we should send in lieu of the same. We do not replace anything on our own without your permission.

Method of Payment
• Credit Card - Visa, MasterCard
• C.O.D. - Available for orders shipped within Canada. Cash, certified cheques or money orders only. Certain restrictions may apply.
• Please make all certified cheques or money orders payable to "Kira Kira Trading"
• Interac E Transfer


Sales Tax
• This is a wholesale only website for clients who own retail businesses. Sales tax is excluded on all transactions. The Provincial Sales Tax-PST#(for Canada, except Alberta)/Seller's Permit #(For US) is required to check out the merchandise.

Shipping
• Customers pay for the actual shipping amount. We will ship via Canpar Courier or Canada Post unless special shipping instructions are provided.
• Please allow 2 to 3 business days for order preparation and up to 7 business days for transit time.
• C.O.D. payments are only available for Canada ground services. An additional carrier's surcharge will be applied to the shipping total. Other restrictions may apply.
• Some items may become out of stock after an order has been submitted. These items will be excluded from your order or partially included in your order. You will not be charged for out of stock items.
• We are not responsible for late deliveries brought about by unforeseen circumstances ie. Factory or transport strikes. Customers shall not be entitled to cancel orders on the basis of late delivery.

Damages and Returns
• All returns, damages, and any discrepancies with the invoice must be reported to Kira Kira Trading WITHIN 10 DAYS of invoice date. Original freight fees are not refundable. Customers are responsible for all return freight.
• UNAUTHORIZED CLAIMS WILL BE REFUSED. You must contact us first for a return authorization. Include your company name, invoice number, reasons for returning and list of items wished to be returned.
• All items must be in its original packaging and original state. Please return all parts and packing material along with merchandise. ITEMS NOT IN ITS ORIGINAL PACKAGING WILL NOT BE REFUNDED. We will credit the items returned upon receipt and approval.
• Returns are in the form of replacement for the same item or store credit into your account that can be applied to your next order. If item is not in stock, then credit will be issued.

Returned Checks/Late Payments/Cancellations
• A $20 fee will be charged on returned checks.
• Late payment is subject to an interest charge of 3.5% per 30 days.
• Orders cancelled may be subject to a Cancellation/Restocking Fee of $15 or 10% of the order, whichever is greater.
• Orders are expected to be shipped out within 2 business weeks upon completion. Any orders held beyond 2 business weeks for any reason will be cancelled on your behalf and may be subject to a Cancellation/Restocking Fee of $15 or 10% of the order, whichever is greater.
• If C.O.D. payment is not collectible on an order, then subsequent orders must be prepaid or paid by credit card.